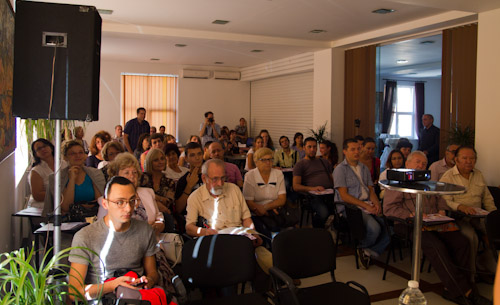 Sofia – 2012/09/30
Bulgarian Development Agency.
The event will be an opportunity to reflect on the results of the LLP Grundtvig multilateral project DETALES, that involved 7 European countries among old and new EU Member States:
Italy, Bulgaria, Germany, England, Turkey, Hungary and Lithuania, with a partnership of 7 institutions coordinated by the Luigi Sturzo Institute.
Its main objective was to increase awareness and knowledge on topics related to the European enlargement through the Digital Storytelling as a training methodology for adults to bridge the gap between personal stories and EU-enlargement topics.
Bulgarian Development Agency (BDA) will also house a "Comenius – Grundtvig in-service training course" (29th September – 05th October) to know the ins and outs of methods and best practices about Digital Storytelling.
The course will be held at the Venus Conference Center, Sofia:
(http://www.conferencehall.eu/en_contact.html)
9 Dondukov blvd.
Sofia, Bulgaria
(entrance from Bacho Kiro str.)
Download the course programme.
For more information, mail to a.liguori@sturzo.it