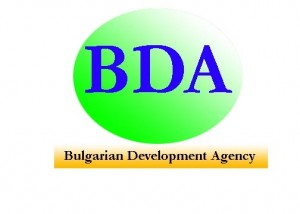 Bulgarian Development Agency (Sofia, BG)
The Bulgarian Development Agency (BDA) is a non-profit association undertaking activities for public benefit. BDA has been established in Sofia, Bulgaria. The association aims to contribute to the regional development issues, as well to promote the democratic and integration processes in the society.
To achieve its aims BDA concentrates its activities in the following fields, relevant to the present policies of the European Union:
Green Development – Undertaking activities aimed at improving the air and water quality, reducing harmful emissions, environmental protection.
Knowledge society – Modernization of education and training in the context of Information society, based on full social inclusion; contributing to the transfer of technologies and innovations from the education sector to business and in this way supporting the development of SMEs sector in Bulgaria; promoting public-private partnership and establishing contact networks for best practices exchange.
For its mission the association undertakes research activities, provides consulting services, elaborates education and training tools and materials, organizes public events, provides technical and operational support, etc.
As a partner under the "DeTALES – Digital Education Through Adult Learners EU-Enlargement Stories" project Bulgarian Development Agency will play an active role in all work packages and will contribute to the overall realization of the project aims. Bulgarian Development Agency will be responsible for the dissemination and the promotion of project results and to provide information and support the use of such products as part of the local development strategies.