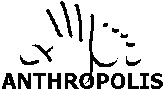 European Digital Stories
The Anthropolis Association will organize a 5-day international adult workshop in Budapest, Hungary, between 21st-25th March 2012. The objectives of the residential workshop are to learn the Digital Storytelling (DST) method through making small videos on European identity and cultural diversity.
The workshop is open for all European citizens (between age 35-65) who are open for getting to know and better understanding European identity and cultural variety through a new media tool, working together with other Europeans to realise a video based project.
The program aims:
working aboard, (foreigners around the neighbourhood, language gap etc.) and bring some photos and a memory object to the workshop
improving digital competences (learn to make a short own video)
processing individual views and experiences
improving individual expression and debate culture
encouraging intercultural dialog
motivating lifelong learning
The workshop will be based on the dialog of the 18 participants (from different European countries) about the personal memories, perspectives of Europe. The main elements of the workshop are:
all participant should have be prepared with some personal stories connected to his/her own European identity,
experience (travel)
icebreaker games to get know each other (cultures, holidays and cuisines etc.)
small workshops to share perspectives and know more about Europe
learning groups to know the Digital Storytelling method and technique
conversation: chose a personal story using the pictures and the object for a short DST video
making own video
discuss and find a common platform to promote the results
some outdoor activities.
The workshop provides a possibility for further individual use of the DST manual and for getting acquainted with the use of virtual social networks and thus improving the exchange of cultural experiences. The workshop's venue will be a centre with a community hall and appropriate accommodation facilities that would provide a proper background for the intensive learning process and unofficial social events (playing games, exchanging ideas, etc.).
Travel information:
workshop dates: 21-25 March 2012 (arrival and departure days are included)
individual travel to and from Budapest (and to/from the workshop's venue) paid by the organisers
meals are provided.
Application deadline: 30. November 2011.
Please send the printed and signed application form directly to the Anthropolis Association:
Anthropolis Egyesulet
Pf 1222
1381 Budapest, Hungary
and also send the electronic version to: bandavid@gmail.com